Owner's Greeting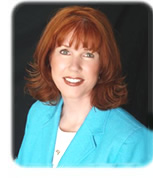 Congratulations! You have decided to take the next step to enhancing your future. And, as you probably already know, a good real estate education is often the only difference between success and failure in our industry.
For several years as an Instructor I have helped students with a wide variety of educational backgrounds find their way into the real estate world. It has been a rewarding experience to be able to open new doors to my students and to know it's made a difference in their lives. Nothing gives me more satisfaction than watching my students become the new real estate leaders of today.
As you discover more about our programs, you will begin to develop a greater sense of how much Nature Coast has to offer. Our programs not only offer excellent educational experiences they also provide students and practitioners the opportunity to network with their peers and mentors in the real estate industry.
I present you with the invitation to further your skills and update your knowledge by enrolling in one of the best real estate courses offered in central Florida. With our new website it is our mission to take the burden off the student, by reducing the time it takes to find what you need; whether it's pre-licensing courses, the latest career enhancement courses, or simply answers to questions regarding real estate education.
I thank you for your interest in Nature Coast Real Estate School and invite your questions, suggestions or ideas about how we can provide you with educational programs that suits your needs.
Thank you and good luck,
Jeanne M. Gavish, P.A.
Owner & Instructor, Nature Coast Real Estate School